Have you ever felt like your current circumstances are going to be permanent?
Maybe you're enduring chronic pain, chronic stress, difficulty handling your emotions, no one else understands how you feel, and you just don't know where to go from here?
Do you just see no way out? Like you can never truly relax or let go, like you have no control over your symptoms, your emotions, or life in general? Do you believe that there are way too many toxic people in the world and you just don't know how or if you can permanently get away from narcissists?
Do you feel like healing is completely out of your reach?
Maybe you feel like you don't deserve to heal, or you're not going to do it right, or like you have no idea how to even go about healing or what it even means.
Maybe your inner critic is so loud right now telling you that you can't do this and why are you even reading this text right now because, obviously, you are doomed to just feel like shit all the time?
* * *
What if none of this were true?
What if the way you have been conditioned is what is causing you to have all this pain?
And what if it were possible to not only dismantle this conditioning, but to heal on an emotional level so that you can re-discover who you are and live life on your own terms?
Introducing: Transform Your Pain!
This is a self-paced digital course designed to help you do the inner emotional work, the shadow work, the trauma healing work, whatever you want to call the work - this is the work that is the key to living life on your own terms.
***
I want you to pause for a second and take 3 deep breaths, in through the nose and out through the mouth.
***
Now, imagine your life; without the pain, without the conditioned beliefs, without the scars of narcissistic abuse, without the drama.
How would that reality feel for you?
This course exists for the purpose of empowering anyone who is willing to do the deep inner emotional work, so they can not only heal themselves, but thrive.
You've already been surviving for so long, isn't it time to take back control over your life?
Transform Your Pain is designed with you in mind.
It has all my teachings that I work with my 1:1 clients on, plus a ton of extra resources that you won't be able to find anywhere else. TYP is the only course of its kind combining mindbody healing modalities and narcissistic abuse recovery.
This course will show you, step-by-step, how to go from a disempowered, painful state, into an empowered, pain-free state.
This course will show you how to access your repressed emotions, how to question and dismantle the belief systems and patterns that have led you to finding me here (let's face it - I don't think it's a coincidence that you stumbled upon these words!), and how to ultimately integrate whatever you went through so you can heal and rediscover who you are and what you want out of life without any external voices telling you what to do.
TYP will teach you about the mind body connection, how to feel your emotions and feel safe while doing so, how to dismantle your beliefs and create your own narrative, but there is a bonus at the end all about narcissistic abuse. You will learn how to identify a narcissist, how to deal with a narcissist, and how to use this emotional work to not only heal from narcissistic abuse but to equip yourself with the tools you need so you can stop living in fear and never be narcissistically abused again. 
Even if you haven't been narcissistically abused, doing this work will help you deal with people who are just "difficult" to deal with and that's something we can all benefit from!
You can complete this course at your own, comfortable pace, whenever it is convenient for you.
If this all sounds good to you, you want to heal from your pain whether that's emotional, physical, or mental pain, you want to learn how to do the emotional work, and you're tired of being in a disempowered, painful state, then I invite you to sign up for my course today so you can learn how to take my tools that I've provided in this container, and use them for your healing. I look forward to seeing you on the inside!
Here's an outline of the course curriculum!
You don't have to live with your pain forever
Sign-up for my course and let me show you, step-by-step, at your own, comfortable pace, how to do the deep inner emotional work. Doing this work will empower you to finally free yourself from the pain you're feeling, both physically and emotionally.
I've taken my own success story and created an actionable lesson plan to break things down step-by-step in a self-paced course to get you on the right path!
You'll learn how to process your emotions behind your trauma, you'll learn about the mindbody connection and why you have pain and mystery symptoms. You'll also learn about how your brain interprets pain, and how to re-wire your brain to interpret pain as something that's connected to you emotionally. The important thing to remember is that the pain is NOT all in your head, and it is absolutely real and felt on the body. Your pain is valid and real. The solution for it though, is emotional and not physical. You will learn, step-by-step, how to FREE YOURSELF from your pain!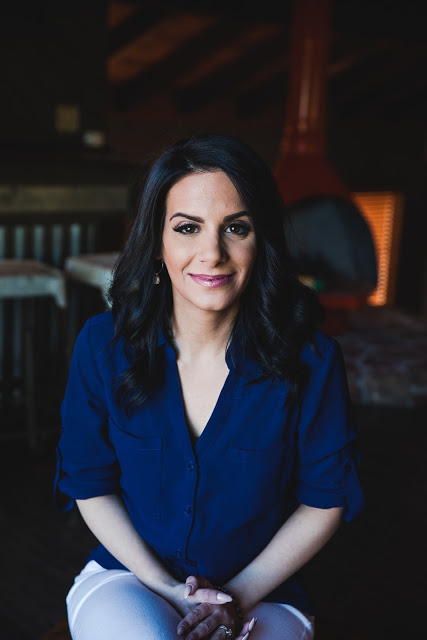 Hi, I'm Adriana, the creator of this course!
After a 4-year ordeal with chronic pain including TMJ Dysfunction, migraines, tension headaches, carpal tunnel syndrome, cubital tunnel syndrome, tendinitis, ulcers, vertigo, trigeminal neuralgia (so painful it's nicknamed the suicide disease), among my many symptoms, I reached a breaking point. I couldn't understand how I could be in so much pain at such a young age, and couldn't fathom what my future would look like if I was already in this much pain by just the ripe old age of 30 going on 90.
One day, I stumbled upon the mindbody connection. Chronic physical pain is a result of repressed emotions from childhood trauma, and releasing these emotions would make the pain go away. I thought it was ridiculous at first, but I was so desperate for pain relief that I was willing to try anything, after all I tried everything else, from meds, physiotherapy and trigger point injections to pseudoscience, and herbal medicine I tried it all, and nothing seemed to be working.
I did the emotional work, and it worked! I no longer suffer from chronic pain anymore after I learned how to do the work. This inspired me to become a certified life coach and help as many people as possible heal from their pain too.
My own trauma of emotional abuse and narcissistic abuse in my childhood into adulthood, spurred a calling within me to help others do the same. I have truly been there with narcissistic abuse, with a narcissistic primary caregiver, narcissistic partners and friends, and even toxic workplaces. I couldn't believe how many people went through similar things I did in my childhood, which is why I pursued a career in transformational life coaching and created this course.
I've been to the depths of my own pain and darkness, and while I was there, I definitely would've LOVED to have had a guide standing alongside me, helping guide me on how to recover from narcissistic abuse, but there just wasn't anything out there that provided the kind of intimate space-holding that my mind and body truly needed after withstanding decades of narcissistic behaviour. This further inspired my decision to help as many people as possible to also heal.
I hope this course serves you in the highest and best way, and that you experience relief from your symptoms from doing this deep inner work. This course is a guide on how I did my healing work, with various exercises, lectures, and resources so you can build your own toolkit to navigate the emotions that you will experience throughout your life.