I went from chronic physical pain and decades of emotional pain to completely pain free... and you can too!
Learn my strategies on doing the inner emotional work so you can heal no matter what you've been through!
This is the first course of its kind that covers how to do the inner emotional work to heal from the pain and physical symptoms that you've been experiencing as a result of enduring emotional trauma.
I didn't believe it at first either - that my physical pain - my migraines, my deviated jaw, crooked neck, trigeminal neuralgia, carpal tunnel syndrome, tendinitis, and other bodily pain I had been experiencing for 4 years of my life - could be because of repressed emotions. I didn't think I even HAD emotions - that's how great a job I did on repressing them. Well, once I had trigeminal neuralgia, which is nicknamed the suicide disease because of how painful it is, I was desperate for relief. I tried everything for my pain - medication, physiotherapy, acupuncture, chiropractor, CBD oil, naturopathy, hand surgery, splint therapy to realign my jaw, trigger point injections, nerve block injections, Botox to paralyze my face and maybe have less migraines for a few months, different sleeping positions, special orthopaedic pillows, ergonomic office equipment, a vertical mouse, a theracane, just to name a few of the things I tried in the hope of pain relief.
None of this touched my pain. Some things would work for a few days, like after the chiropractor I'd be all good for a week and then need a tune up, or the pain would move to a different part of my body. It was frustrating and seemed hopeless. I was running out of pain relief options, and this was truly frightening for me. I came upon the Mindbody Connection, the work of Dr. John Sarno, when I was at my lowest point on my 4-year chronic pain journey. I reluctantly looked into it, the idea seemed offensive but I was desperate. I did the work, and am happy to say I no longer suffer from chronic pain anymore and it's been over a year and a half. Doing this work literally saved my life.
This inspired me to share the knowledge and help other people heal themselves too - so I became a coach. I wanted to reach more people and give as many tools as possible - so I decided to write a book, and then create a course based on the book but with way more resources! And this is the course that you are looking at; Transform Your Pain. This course exists for the purpose of empowering anyone who is willing to give the emotional work a chance so they can heal themselves, the resources that worked best for me, and a step by step self-paced guide on doing it. You can revisit the exercises in this course as often as you like, and you can even repeat the course a few times, as you will find you learn something new each time you go through the exercises and read and listen to the words in the lectures.
I never knew that physical chronic pain of any kind, fatigue, mystery symptoms - were all a direct result of stress from repressed emotions. This course will show you, step-by-step, at your own pace, how to go from a disempowered, painful state, into an empowered pain-free one! 
Below is a list of chronic pain types, conditions, and mystery symptoms that you can stop suffering from by doing the inner emotional work in this course! Joint
Chronic pain, Fibromyalgia, migraines, tension headaches
TMJ Dysfunction
Facial pain, trigeminal neuralgia
Hartburn, acid reflux, and/or ulcer symptoms, stomach pain, IBS
Chronic fatigue syndrome
Insomnia
Repetitive stress injury (carpal tunnel, tendinitis, runner's knee, tennis elbow)
Back pain, neck pain, joint pain, any pain in the body that's lasted for more than 6 months with or without an old injury
Tinnitus, ears ringing
Random dizziness
As long as your primary care physician has ruled out any life-threatening disease, tumour, or fracture, then the conditions on the above list all fall under the category of Mindbody Syndrome aka Tension Myositis Syndrome, and doing this work will really help alleviate your suffering.
Here's a peak at what's inside!
You don't have to live with your pain forever
Sign-up for my course and let me show you, step-by-step, at your own, comfortable pace, how to do the deep inner emotional work. Doing this work will empower you to finally free yourself from the pain you're feeling, both physically and emotionally.
I've taken my own success story and created an actionable lesson plan to break things down step-by-step in a self-paced course to get you on the right path!
You'll learn how to process your emotions behind your trauma, you'll learn about the mindbody connection and why you have pain and mystery symptoms. You'll also learn about how your brain interprets pain, and how to re-wire your brain to interpret pain as something that's connected to you emotionally. The important thing to remember is that the pain is NOT all in your head, and it is absolutely real and felt on the body. Your pain is valid and real. The solution for it though, is emotional and not physical. You will learn, step-by-step, how to FREE YOURSELF from your pain!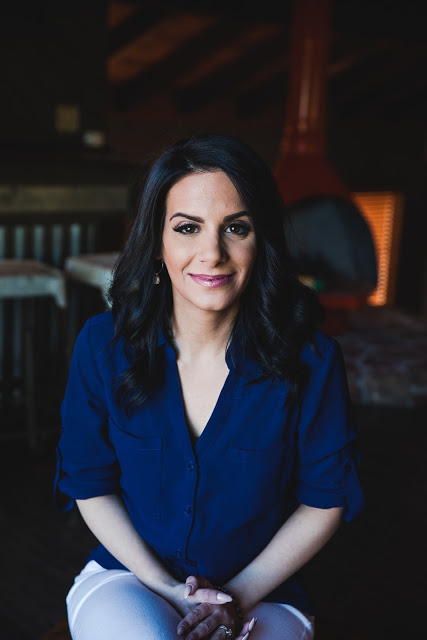 Hi, I'm Adriana, the creator of this course!
After a 4-year ordeal with chronic pain including TMJ Dysfunction, migraines, tension headaches, carpal tunnel syndrome, cubital tunnel syndrome, tendinitis, ulcers, vertigo, trigeminal neuralgia (so painful it's nicknamed the suicide disease), among my many symptoms, I reached a breaking point. I couldn't understand how I could be in so much pain at such a young age, and couldn't fathom what my future would look like if I was already in this much pain by just the ripe old age of 30 going on 90.
One day, I stumbled upon the mindbody connection. Chronic physical pain is a result of repressed emotions from childhood trauma, and releasing these emotions would make the pain go away. I thought it was ridiculous at first, but I was so desperate for pain relief that I was willing to try anything, after all I tried everything else, from meds, physiotherapy and trigger point injections to pseudoscience, and herbal medicine I tried it all, and nothing seemed to be working.
I did the emotional work, and it worked! I no longer suffer from chronic pain anymore after I learned how to do the work. This inspired me to become a certified life coach and help as many people as possible heal from their pain too.
My own trauma of emotional abuse and narcissistic abuse in my childhood into adulthood, spurred a calling within me to help others do the same. I have truly been there with narcissistic abuse, with a narcissistic primary caregiver, narcissistic partners and friends, and even toxic workplaces. I couldn't believe how many people went through similar things I did in my childhood, which is why I pursued a career in transformational life coaching and created this course.
I've been to the depths of my own pain and darkness, and while I was there, I definitely would've LOVED to have had a guide standing alongside me, helping guide me on how to recover from narcissistic abuse, but there just wasn't anything out there that provided the kind of intimate space-holding that my mind and body truly needed after withstanding decades of narcissistic behaviour. This further inspired my decision to help as many people as possible to also heal.
I hope this course serves you in the highest and best way, and that you experience relief from your symptoms from doing this deep inner work. This course is a guide on how I did my healing work, with various exercises, lectures, and resources so you can build your own toolkit to navigate the emotions that you will experience throughout your life.